Hi there!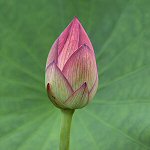 Welcome to this Wikia, and thank you for your contributions! We invite you to log in and create a user name.
Creating a user name is free and takes only a minute and it gives you greater anonymity if that is your wish. In addition, it is easier for other contributors to ask you questions and help you.
Of course, we hope you continue to make contributions, even if not logged in.
If you are new to Wikia or wikis in general, please visit the Community portal for an outline of some of the main parts of the site and links to pages that show you how to edit.
Discussion of any aspect of the site, and enquiries, can be made at the Forum or on the "discussion" page associated with each article. Please sign and date your contributions there, so that readers know "who to talk to" and whether your message is probably still of current interest.
Clash of Lords Wiki
Description -
Welcome to Clash of Lords, a heart pounding new strategy game where magic and action come alive at your fingertips!
Complete quests, collect minerals, and lead an army of cackling Witches, towering Minotaurs, and fire-breathing Dragons. World domination is yours for the taking!
Game Features -
* Free to play! Endless game play without paying a cent
* Conquer players worldwide and plunder resources
* Unlimited customization: Tons of buildings, troops, tech and more
* Hundreds of upgradable walls, arrow towers, and unique defenses
* Wipe out devious creatures to unlock new maps and challenges
* Join a guild to collaborate with friends and gather your forces
* Climb the ranks to be the best of the best
Action, glory and cunning strategy - all are just a tap away! Join the world of COL today and claim your throne! Will you reign supreme? Play to find out now!